We know Aveda products can be a little confusing. What with Phomolliant this and Texture Tonic that, who knows what's best for their hair type and style and what do you actually do with it any way?
In this blog, we aim to demystify style preps, so that next time you pop in to see us in our Guildford or Walton Salon, you know exactly what you're looking for. Of course, your Aveda stylist can also help recommend products right for you too, so please just ask, they're always glad to help!
What ARE Style Preps Any way?
Style preps are all about preparing your hair whilst it's damp for how you want it to look once you've dried it. If you choose the right products, your hair should stay looking great all day, or longer! Remember, a little goes a long way (especially with quality natural products like Avedas). Also, make sure your hair is at least 60% dry before applying so the product really absorbs into the hair. Did you know that Aveda hair products are designed to be layered and many compliment each other? Don't be afraid to mix and match – that's how our stylists get the results they do!
WHAT STYLE PREPS CAN DO:
Protect hair from heat damage
Prevent frizz
Smooth hair shaft for shinier hair
Adds body and volume
Thicken hair
Enhance curls
Create texture
Speed up blow drying time
Aveda Style Preps, What They Do & How to Use Them:
Brilliant Damage Control – Brilliant is a great one for protecting your hair against heat damage, UV rays and combing. It smells divine and you simply spray it on lightly all over damp hair for detangling and shine.
Be Curly Style Prep – This one is for curly hair and adds moisture and curl definition. The formula detangles whilst protecting the cuticle from breakage. Simply rub a coin shaped amount between your palms and smooth over damp hair.
Smooth Infusion Style Preps – If you want anti-frizz and defence against humidity for all hair types, then use the style prep. Just a couple of pumps spread through damp hair will keep your hair looking smoother all day
Pure Abundance Style Prep – Use this if you have fine hair and you want to make it look thicker. Pure Abundance gives all day protection and volume. To use, spray generously all over damp hair before styling.
Phomollient Styling Hair Mousse – For fine to medium hair, phomollient is all about giving your hair weightless body and lift. You need around two pumps of phomollient into your palms and rub evenly into the roots of your hair before drying off.
Aveda Hair Tonics & What They Do:
Hair tonics are always in liquid form, which provides a lighter effect and hold than gels or mousses
They are best for people with fine or limp hair to help give lift and volume
Hair tonics can also help to moisturise the hair if it's dry
Texture Tonic – For that beachy piecy definition in tousled styles that have natural shine, texture tonic is great for short hair, wavy graduated bobs or long hair that you want to look like you've just come off the beach. A best seller at our Guildford & Walton salons!
Volumizing Tonic – This is to give your fine or medium hair as much lift as possible, giving weightless volume and shine. Apply to damp hair to the roots only and blowdry and style from there. Not to be confused with thickening tonic below.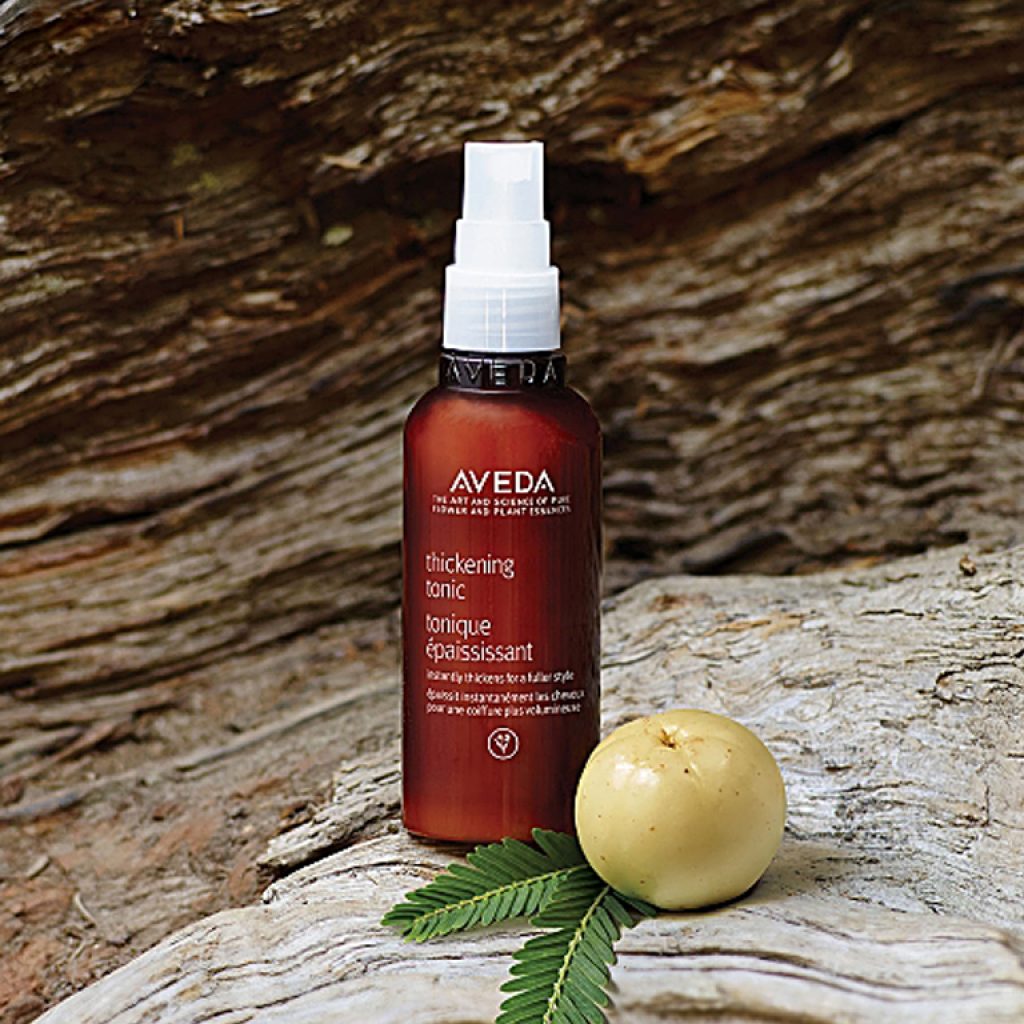 Thickening Tonic – As the name suggests, thickening tonic makes your hair look instantly thicker. Each individual strand of hair is coated, causing it to expand and lift. Apply the thickener to damp hair from roots to ends in sections before drying off.
Blow Dry Accelerator & What it Does: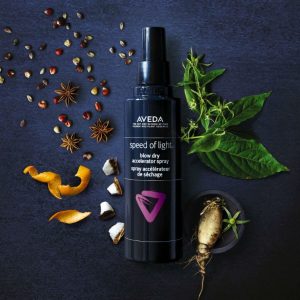 Speed of Light is for when you are short on time but want to blow dry and style your hair. This vegan go to, halves your hair drying time, is a natural primer to protect your hair and contains conditioners to detangle for more manageable, less tangled locks. To use just spray over hair that's been divided into four. Make sure hair is totally saturated and dry.
Now you're an Aveda style prep expert! We hope that has demystified the wide range of hair prep styling products that Aveda offers and that you'll find the perfect companion for your style and hair type.
Don't forget, with every Aveda product you buy you can collect points with membership to Pure Privilege. At Mary Ann Weeks Aveda Guildford and Walton, it's completely free to join!