Lots of hairdressers will look after your hair, but if they are tending to your needs properly, they will also be looking at your scalp. Healthy hair begins at the root and this is why a growing number of people are looking more closely at what's going on deeper down. At Mary Ann Weeks Aveda Guildford & Walton we offer a gorgeous 30 minute treatment known as the Botanical Complete Hair & Scalp Treatment.
Tend to chronically dry hair and replenish moisture with this signature Aveda hair treatment. Read on to find out exactly what we do here at Mary Ann Weeks Aveda Guildford and Walton salons. You hair will feel silken and smooth to the touch with a lustrous shine.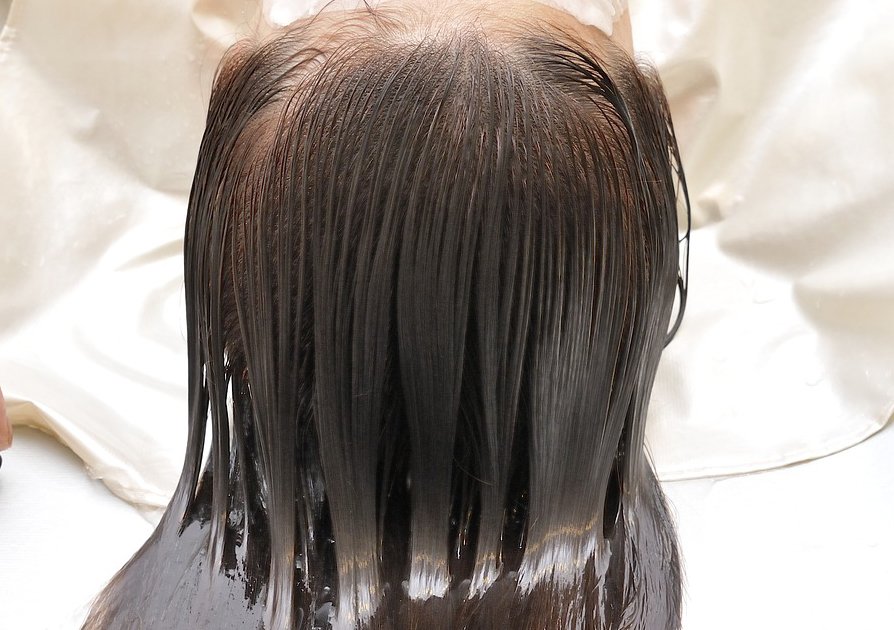 The Botanical Hair & Scalp Treatment – What Happens?
If your scalp is red, irritated, flaky or oily, a specially selected scalp balancing oil will be chosen from conditioning, soothing or purifying.
Next you'll be given a 7 minute scalp balance head massage, which will include your neck shoulders and upper back.
Aveda Damage Remedy shampoo or moisture balance shampoo will be applied and washed carefully into your hair and scalp twice. This enriching and cleansing experience feels blissfully relaxing! Your hair will then be patted dry and wrapped in a clean towel.
After you have returned to your seat, the towel wrap will be removed and your hair will be combed lightly through and sectioned into quadrants. Starting at the back, you'll have 3 inch sections sprayed with the chosen hair treatment from mid lengths to ends, until all the hair is coated.
Your hair will be wrapped again in a towel and you'll receive a lovely relaxing hand massage as you wait for the treatment to penetrate deep into your hair for 10-15 minutes.
Finally, you'll be transferred back to the basin and have a gorgeous hot towel applied, pressing it gently but firmly around your hair and hair until it's lost it's heat. A final head and hair massage for a few minutes before a thorough rinse off to complete your treatment.
You are then free to go for your haircut of simply have a professional blow dry with one of our hairdressers (Please note, the botanical hair & scalp treamtment does not include a blow dry so you will need to book as an additional service). Book your appointment now and feel how amazing your hair can be! Call 01483 306655 for Guildford or 01932 240856 for Walton or simply book online via our website booking option.